About Lisa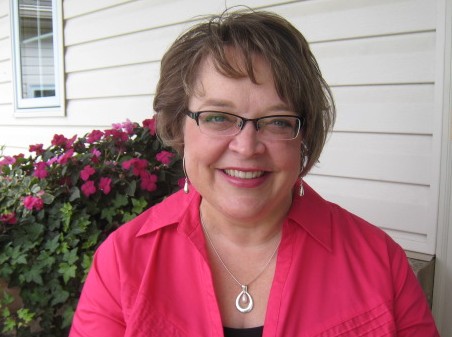 I am a Licensed Professional Clinical Counselor (LPCC) in the state of Minnesota and hold both a Masters degree in Counseling Psychology and a Certificate in Spiritual Direction from The Seattle School of Theology and Psychology in Seattle, WA. I have also earned a Master of Arts in Organizational Leadership from Bethel University in St. Paul, MN.  More recently, I completed the Full Circle Enneagram Training and Certification in St. Paul, MN.
In addition to providing psychotherapy and spiritual direction services in my private practice, I also serve on the faculty at Christos Center for Spiritual Formation and enjoy leading workshops and retreats.
I love good stories (whether I hear them in conversation, movies, or in a great novel), the thrill of sailing, travel, mountains, and being caught in surprise by beauty. (Read more…)
Therapy
Are you tired, frustrated, or confused?  Have you come to the end of your ideas and effort to figure out your life or issues on your own?  Why not invite someone else in to help you sort out what you are facing and feeling?
I would like to listen to you and to your story and concerns.  Together we may find new ways of looking at your circumstances — ways that may be helpful in finding hope, healing, and a path through to a more satisfying way of living.
It is unusual to be really heard and seen in a caring, non-judgmental way by another person, but it is possible.  You don't have to be alone.
I believe that most of our struggle and pain comes either directly or indirectly from relationships.  I also believe that our best healing happens in relationship.
Come work with me for awhile.  Let's see what can happen when you get a fresh perspective and notice what you may have missed along the way.  You may begin to reflect on your situation and choices with renewed hope.
Freedom, healing, and change are possible.  They are possible for you.  Come discover your truest self.  (Read more…)
Spiritual Direction
You, like many people today, may be looking at the condition of the world and asking deep spiritual questions about suffering, faith, and meaning. You may be finding that your once-compelling spiritual life is feeling dry, boring, or less than adequate or satisfying. Perhaps your church or prayer experience may not be what it used to be. Or, quite the opposite, you may be experiencing a time of deeper awakening, hunger, awe, love, or gratitude. There is a safe place to talk about your questions or concerns. Spiritual Direction may be just what you are looking for.
In my own journey, while I have found therapy to be an excellent place to talk about many of my issues, there have been times when I wanted to talk more directly about the ups and downs of my faith journey, my struggles with God, and the inner holy experiences for which I had no words. Meeting with a spiritual director was just what I needed. In fact, it has been a wonderful complement to therapy in certain seasons (though both stand alone just fine too).
One of my greatest joys is meeting with men and women as they prayerfully look and listen for God's presence in their lives and in the world. I'd love to meet with you. (Read more…)